Penny's Place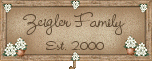 Home
Personal Corner
About Me


Family Tee Find out who is related to who me and how. See if you can find yourself in the tree. If you aren't in there but should be, let us know and you will be added!
Daddy-in-law Daddy
Sharon 4th July Page Click here to see it!
Contact us
Wondering how to reach us? There are several options. Pick the one that best fits your needs.Contact Me:Bravenet Guestbook, Bravenet Guestmap, html gear Guestbook, Spirit Guestbook, Slam Guestbook and my e-mail.

Guestbook
Please read all questions before signing my guestbook! I do not what you to put the wrong info in the wrong place! If they are, they will be deleted and that is a waste of your time and mine.

Internet Corner
Little Dragon Castle Charm's Page's Click here to see my charm's





I love the Show Charmed! Please come and look at my dedication page

This site above has moved again to: Polly Anna Graphics Member of SGT as of November 7, 2002 this site was aproved!

"Fatty Piggy" Weight Loss Blog!

My little one Bratz Fan Page! Click here to see it.

Check out my little one start of her Blog. It still get off the ground. Click here to see it!

My faith in chirst are lord! Click on the book to enter!

Webring's Our Story


This is my baby girl Neopet! Please click on him to join it 100% free to join. She go by "verylittlepumkinhead" her pets name is "Lucknose"!

Check out my blog, Click here.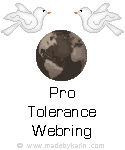 Click picture to Join.