Fatty Piggy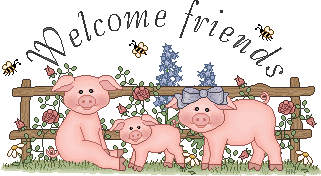 I want to welcome you to Fatty Piggy!
This site is about my weight lose. When I start this site I was 230lbs my goal for this site and my self is to get down to 130lbs. I hope that my friends from my groups and me push my self I will lose that weight and anyone else loosing am with you all the way! Thanks again and please stop by once a week to see how much I am loss it! Help me help you by loss it with me. Hugs and good luck on your weight loss!
Start loss it: Friday June 3, 2005 at 227lbs
My other Weight Watchers supporters!