My Memberships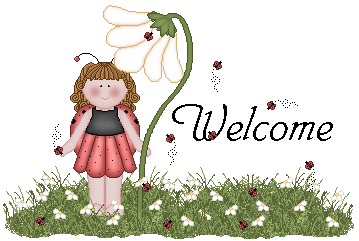 Some graphic artists require membership for access to the graphics in their sites. Once we have their approval, we are sent a username and password to have access to the graphics. This membership can bee paid or free, it will depend on the artist. People have started to ask for membership due to graphics misuse or plagiarism, so they can have a better control and know who are using their graphics.
Some people who offer adoptions in their sites (which were purchased at these graphics sites), also started to require membership to their adoption sites in respect of the graphic artists.
As I had to apply for membership in many sites, I created this page to display the membership plaques and links to the groups I belong to and adoption or graphics sites I'm a member of.
Remember that if you like the graphics I use, the links to the sites where I download the graphics from always come at the bottom of the pages. I borrowed graphics from varied sites which I have paid to become a member, or applied for a free membership. So please, remember that it's not fair to take the graphics from my pages. Not all sites require paid membership and you can always apply for a free one in many of them.
Please, note that if a link does not work it means that the site has moved or is not on line anymore. Every time I am notified that a site has a new url, I update this page, but sometimes, sites close without any notification. I try to keep this page always updated.
I'm a member of the following groups, graphics and adoption sites:
- Please, allow some time to load, this page is graphic intense -
Adoption Sites
Member since June 2005

Member since June 19, 2005. Chatterbug Graphics offers Linkware background and siggy's.

Member since June 17, 2005. Milady's Adoption Shop Offers adoptions

Member since 5 Apr 2003.


Member since 2003.
Heather's Adoption Site. Offers adoptions.


Member since 2003.
Kay's Adoption Site. Offers adoptions.

Member since 2003. Irene's Adoption Corner. Offers adoptions

Member since 15 Dec 2002 Suzanne's offers adoptions

Member since 1 Dec 2002 Mary's Treasure Club offers adoptions.

Member since 1 Dec 2002 Mary's Treasure Club offers adoptions.

And I am a member of the free membership graphic artists sites: or still applying to this sites.Please, note that some of these may not require passwords anymore and everyone can access the graphics pages.
Holly's House Graphics and Nutmeg Creations are closed.
| | |
| --- | --- |
| Free Membership | Free Membership |
To know the webrings I belong to, click here.
Mary's Treasure Doll Club
Site Ring

This site is owned by


Penny Zeigler




This page was created on: June 1, 2005
Last updated on: June 15, 2005.

[ Site Index ] [ Blog Home ]

~ Graphics by Whispy Hollow ~

Nothing in this site is Public Domain. Graphics are copyrighted by various artists and are used with permission.
Please, click on the links above to visit the websites were you can download the graphics from. Do NOT take anything from my pages, please.