"One day I found two pumpkin seeds. I planted one and pulled the weeds. It sprouted roots and a big,

long vine. A pumpkin grew; I called it mine. The pumpkin was quite round and fat. (I really am quite proud of that.) But there is something I'll admit That has me worried just a bit. I ate the other seed, you see. Now will it grow inside of me?"

"Two tiny feet that wave in the air two tiny hands that tug at your hair cute bottom for patting adorable face a bundle of joy to love and embrace"
~Author Unknown~

"A wee bit of heaven drifted down from above a handful of happiness, a heartful of love. The mystery of life, so sacred and sweet the giver of joy so deep and complete. Precious and priceless, so loveable, too the world's sweetest miracle, baby, is you."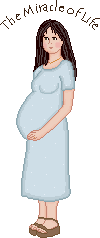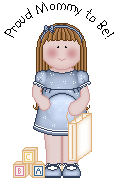 "A mother's joy begins when new life is stirring inside... when a tiny heartbeat is heard for the very first time and a playful kick reminds her that she is never alone."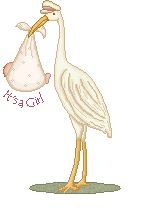 "A baby is a gift of life born of 'the wonder of love', a little bit of eternity sent from the father above, giving a new dimension to the love between man and women and putting an added new meaning to the wonder and mystery of life."
A Baby is a Miracle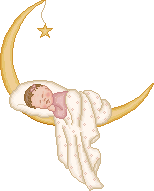 "This little tiny baby was sent from god above to fill our hearts with happiness and touch our lives with love he must have know we'd give our all and always do our best to give our precious baby love and be grateful and so blessed."

"A baby will make love stronger Days shorter, Nights longer Bankroll smaller, Clothes shabbier, The past forgotten, And the future worth living for."
"In a world that's all brand-new, babies have so much to do! Laughing, making funny faces, Finding out those ticklish places... Cuddling up and wiggling toes, Tasting, touching, reaching high, crawling under, scooting by... learning words and having fun making memories one by one."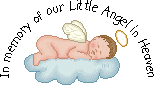 My sister-in-law Cindy little angel watch over his/her new sister to be born in this world!

"Babies are angels that fly to the earth their wings disappear at the time of their birth one look in their eyes and we're never the same They're part of us now and that part has a name that part is your heart and a bond that won't sever our babies are angels, we love them forever."