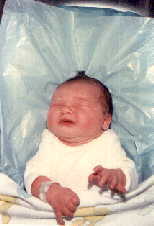 My name is Penny. I am 25 years old and I was born in 1979 in Salem, Oregon, but raised in Woodburn, Oregon. I was born with a communication (speech & language), and specific learning disabilities (oral expression, written expression, listening comprehension, basic reading skills, and mathematics calculation), because of that I have had an emotional disturbance, since the 2nd grade. I was given a behavior specialist until graduation from High school.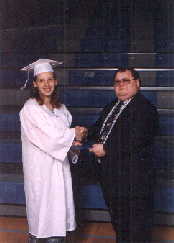 In 1998 I Finshed High School at Woodburn High, started working for Goodwill, as a cashier (until I got pregnat), and met a nice guy off the internet (in a yahoo chat room). May 1999 we moved into my parents house.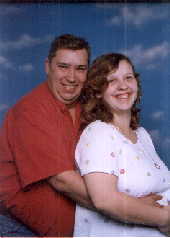 On November 12, 1999 I had a baby girl named Carolann. On March 4th 2000 I got married to that wonderful guy off the net (he is also the father of my child). In June of 2000 I started working at the Woodburn K-Mart till it closed in November 2000. I am a stay at home mom for 5 years now. I plan to be a stay at home mom for 2 more years and try to get back in to work force while my child is in school.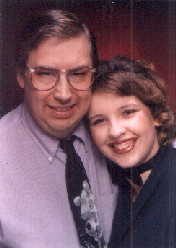 My Family: I come from a fairly good size family. Some of them stand out more than others. Like my mom, husband, two daughters Sharon, and Carolann. I like to take both daughters to the Oregon Zoo, Shute Park, OMSI, the mall, Portland Beavers baseball games, camping and Chuckie Cheese. On top of that my family is a huge baseball fans. "Go Giants"
I hope you enjoy your visit and come back to see if any thing has change in the past month. Please sign my guestbook so I know you were here to visit me! Hugs, Penny
If you would like more information about me, you can send me an email.